Everything Fresh!
At Eno's Sandwiches we never use anything frozen. 
We use only the best:

Mineo & Sapio Italian Sausage, Sorrento Cheese, Hellman's Mayonnaise,  Sara Lee Turkey, Margherita Hard Salami, and Costanzo's Rolls.
Inquire About Our Catering Services!
WINTER HOURS:
Wednesday, Thursday and Friday 9am to 5 pm
Sat.: 9am to 3pm
Closed Sun, Mon, Tues.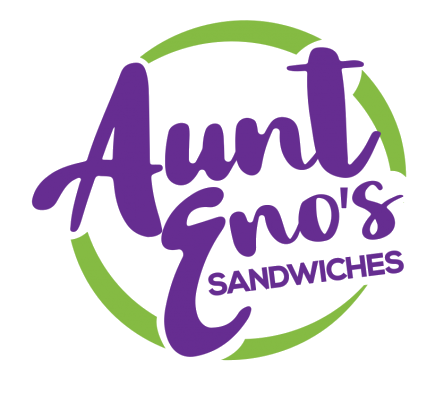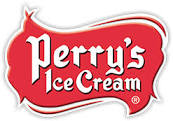 Now Featuring Perry's Soft Serve and Hard Ice Cream, Floats, and Shakes
…….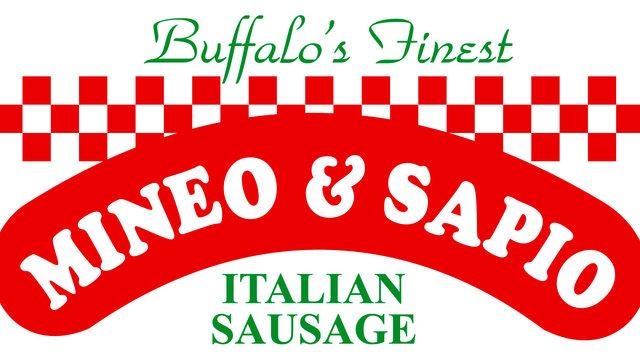 We serve Mineo and Sapio Sausage Meats
ANY SANDWICH CAN BE SERVED WITHOUT BREAD
BREAKFAST SANDWICHES
SERVED ALL DAY
STEAK BREAKFAST SANDWICH $13
with Minced Onions, Cheese, and Eggs
WESTERN OMELETTE BREAKFAST SANDWICH $12
FRENCH TOAST BREAKFAST SANDWICH $13
Breakfast Burrito $12/add homefries $14
On a hard roll
Jr. BREAKFAST $7
BACON, SAUSAGE, OR HAM, EGGS AND CHEESE $9
EGGS and CHEESE $6
Side of Home fries $4 sm.  $7 Lg.
FRENCH TOAST two pieces with Maple Syrup $4
COLD SUBS ARE SERVED ALL DAY: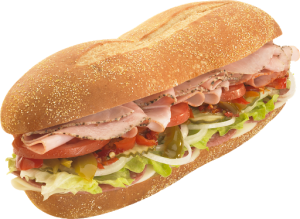 Bread, Wrap, or Roll
HAM, TURKEY, or  SALAMI
12″ $11 | 8″ $9
COLD SUBS ARE SERVED WITH your choice of
LETTUCE, TOMATO, ONION, BANANNA PEPPERS  and CHEESE
ASSORTED: HAM, TURKEY, AND SALAMI
12″ $16 | 8″ $14
Peanut Butter and Jelly $5
Tuna Fish Sandwich $6
Tuna Melt $8
Small Antipasto $7
Taco Salad $12
Daily Specials and Sides 10am to Closing
Soup and macaroni and cheese / Pot salad
32oz. $16 / 16oz.$9 / 12oz. $8
Macaroni Salad & Beans 12oz. $7 / 16oz. $8 / 32oz.$14
Chili / Goulash /Germ Pot salad 12oz. $9 /16oz. $10 / 32oz. $18
Wed:  Chili / Tacos $10 or Eno's Choice
Thurs: Meatballs/Bomber $8 or 2 for $15
Fri: Goulash or Chili 
Sat: Deep Dish Breakfast Pizza / and Eno's Choice
 $9 a slice / $25 13″
Specials vary from week to week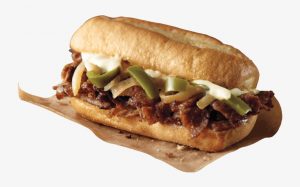 THE LOXSMYTH:
 Steak, onions, mushrooms, jalapeno peppers, pepper-jack, & provolone cheese.
12″ $18 | 8″ $16
PHILLY STEAK AND CHEESE:
Steak, Chopped Onions, and Sharp Cheddar Cheese
8″ $15
AUNT ENO'S FAVORITE:
 Sausage, ham, salami, tomato & onions and peppers
baked w/ mozzarella, & provolone cheese, on a seeded roll.
12″ $18 | 8″ $16
FRIED BOLOGNA:
Served with onions, sweet peppers, American & mozzarella cheese, on a seeded roll.
12″ $15 | 8″ $13
TURKEY CLUB:
 Turkey, bacon, lettuce, tomato, onion, and American and provolone cheese.
12″ $18 | 8″ $16
BLT:
Bacon, lettuce, tomato, onion and American cheese.
12″ $17 | 8″ $15
TACOS: $12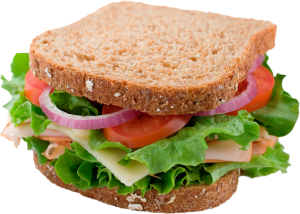 Eno's Cheeseburger
Sm 4oz. $7 / Lg 6oz. $9
Add bacon and more cheese
Sm $11 / Lg $12
Italian Sausage Patty w / sweet peppers,  onions,  provolone cheese $9
Hot Roast Beef on Weck  sm. 3oz. $7 / lg. 5oz. $9
Steak and Bacon and Grilled Cheese $15
Veggie Sandwich $5
Grilled Cheese $6
Desert when available
Specials, sides and PRICES are SUBJECT to CHANGE
DRINKS: (BOTTLED) POP, WATER, JUICE $2
ANY SANDWICH CAN BE SERVED WITHOUT BREAD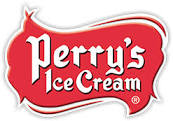 Perry's Soft Serve and Hard Ice Cream, Floats, and Shakes
Sm. $4 / Lg. $6 / Milk Shake $7