Menu
Everything Fresh!
At Eno's Sandwiches we never use anything frozen. 
We use only the best:
Mineo & Sapio Italian Sausage, Sorrento Cheese, Hellman's Mayonnaise,  Sara Lee Turkey, Margherita Hard Salami, and Costanzo's Rolls.
Inquire About Our Catering Services!
HOURS:
Tuesday 10 am to 4 pm Wed through Friday 8 am to 4 pm
Saturday 9 am to 2 pm

Closed Sunday and Monday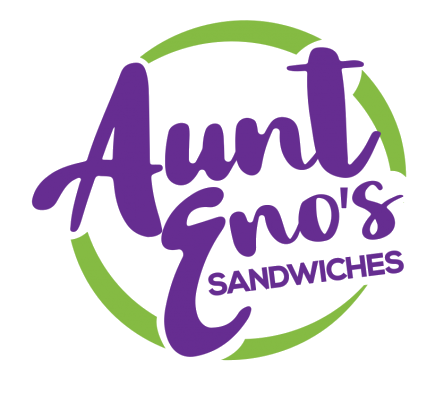 ANY SANDWICH CAN BE SERVED WITHOUT BREAD
BREAKFAST SANDWICHES
SERVED ALL DAY
STEAK BREAKFAST SANDWICH $12
with Minced Onions, Cheese, and Egg
WESTERN OMELETTE BREAKFAST SANDWICH $11
FRENCH TOAST BREAKFAST SANDWICH $10
Breakfast Burrito $10/add homefries $12
On a hard roll
BACON, SAUSAGE, OR HAM, EGGS AND CHEESE $8
EGG and CHEESE $5
Side of Homefries  $6 Lg.
COLD SUBS ARE SERVED ALL DAY: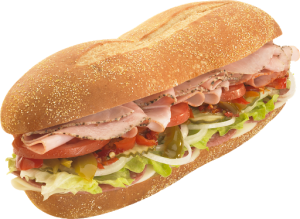 Bread, Wrap, or Roll
HAM, TURKEY, or  SALAMI
12″ $11 | 8″ $9
COLD SUBS ARE SERVED WITH your choice of 
LETTUCE, TOMATO, ONION, BANANNA PEPPERS  and CHEESE
ASSORTED: HAM, TURKEY, AND SALAMI
12″ $15 | 8″ $13
     Daily Specials and sides 10am to Closing
Soup and macaroni and cheese
32oz. $14 / 16oz.$8 / 12oz. $7 / 8oz. $6
Macaroni salad & beans 8oz. $4 /12oz. $5/ 16oz. $6/ 32oz.$10
Chili and Goulash 8oz. $7 /12oz. $8 /16oz. $9 / 32oz. $16
Tues: Cold subs $2 off and 1 side $10
Wed: Chili / Hamburger and hotdog & one side $10
Thurs: Meatballs/Bomber $11
Fri: Italian sausage onions &Pep provolone 1 side $10
Sat: deep dish Breakfast pizza $8 slice $20 13″ 
Specials vary from week to week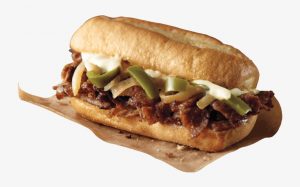 THE LOXSMYTH:
 Steak, onions, mushrooms, jalapeno peppers, pepper-jack, & provolone cheese.
12″ $15 | 8″ $13
PHILLY STEAK AND CHEESE:
Steak, Chopped Onions, and Sharp Cheddar Cheese
8″ $12
AUNT ENO'S FAVORITE:
 Sausage, ham, salami, tomato & onions and peppers
baked w/ mozzarella, & provolone cheese, on a seeded roll.
12″ $17 | 8″ $14
FRIED BOLOGNA:
Served with onions, sweet peppers, American & mozzarella cheese, on a seeded roll.
12″ $14 | 8″ $12
TURKEY CLUB:
 Turkey, bacon, lettuce, tomato, onion, and American and provolone cheese.
12″ $16 | 8″ $14
BLT:
Bacon, lettuce, tomato, onion and American cheese.
12″ $15 | 8″ $13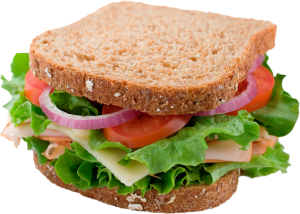 Hot dogs $4
Hamburger sm.$5/med.$6/lg.$7
add bacon &more cheese sm.$8/med.$9/lg.$10 
Italian Sausage Patty w / sweet peppers,
onions,  provolone cheese
$7
Hot roast beef on Weck  sm.$6/med.$7/lg.$8
Veggie sandwich
$4
Desert when available
Specials, sides and PRICES are SUBJECT to CHANGE
DRINKS: (BOTTLED) POP, WATER, JUICE $2
ANY SANDWICH CAN BE SERVED WITHOUT BREAD